BeOne: New software for Customs Agency
Innovations have been introduced for Expo
In recent months the Customs Agency has introduced a series of procedural innovations aimed at improving the activities of businesses in the sector. Simplifications and facilitations have been introduced on the occasion of Expo, an event which has given an important stimulus to the industry. Ivano Avesani, president of NS, says "For Nova Systems, innovation is a vocation, and this means always being in step with the needs of the market. Our Development Center was ready for new challenges and implemented the BeOne Cloud Forwarding software solution in order to create new business opportunities for our clients, and to manage the impact of procedural innovations resulting from the new developments in the customs sector."
Customs operate in a context regulated by rules that are binding for each member of the European Community. Avesani continues, "Workers in the sector have had to adapt to European demands. Nova Systems' task has been to supply a product in line with the needs of customs, in particular for the management of customs operations, of customs deposits, VAT, and of the part relative to Intrastat with the transmission of data to and from the Customs Agency".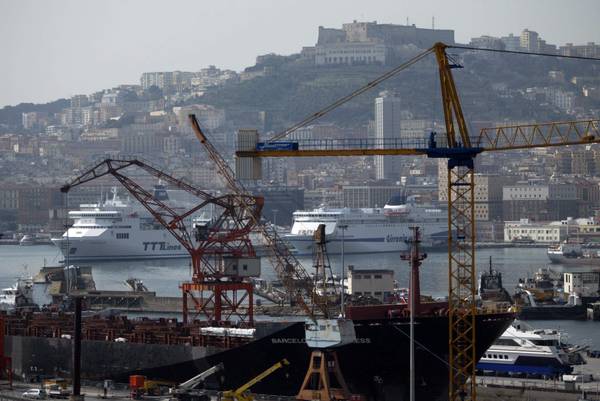 With Expo in mind, we pinpointed various important procedural innovations: an extension of sea customs clearance for all entrance points for merchandise (pre-clearing); priority treatment for faster customs clearance at the ports and airports of destination; fast corridors for the immediate forwarding of goods arriving by sea/air to customs clearance points and then transferred either by road, through corridors controlled by the National Logistics Platform, or by rail; real time monitoring portal of goods destined for EXPO; and the strengthening of safeguards for the control of imports at sites pinpointed as entrance points or customs clearance points.
The Customs Agency is also introducing computer links to all customs sectors, including release into free re-exportation, importation, temporary exportation, re-exportation, importation, temporary importation, re-importation, placement in the warehouse, and transit. And, lastly, temporary storage of goods has been updated. Avesani further says, "From a informatics point of view, the Customs Agency has computerized all manifests for incoming and outgoing merchandise for ships and planes. As part of this process, customs clearance at sea has been organized so that this is undertaken before the ship arrives at its destination". Through the fast corridor, instead, merchandise is directly transferred from the port of destination to a temporary warehouse. This is made possible because the consignee guarantees the merchandise in advance. This operation must be undertaken with a single transport contract. In this case the Customs Agency competent for the territory authorizes the fast corridor through a policy document.
Furthermore, the Customs Agency has introduced the possibility of paying the customs duties claimed on the debt account. "The BeOne custom software solution can undertake a check on the fairness of the amount due calculated on the individual bills (rectifications included)", Ivano Avesani concludes.
Data: 29-06-2015